AngelFlorist Affiliate Program
Greetings Webmaster! And welcome to AngelFlorist's Affiliate Program. our affiliate Program will help add value to your website and not to mention a tremendous boost in revenue.

Join AngelFlorist.com's Affiliate Program and start generating revenue for your Web site. Simply send an email to enquiry@angelflorist.com with your contact number, and we'll do the rest!

AngelFlorist is well known as a Designer Florist in Singapore,the leader in quality, artistry and dependability.

Commision: 8% ~ 25% Commission on Product Sale Value.
Customerized Banners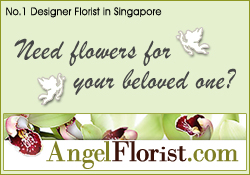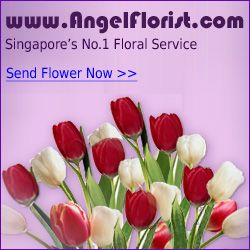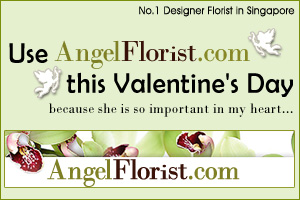 Frequently Asked Questions
Q. Why should I join AngelFlorist.COM's Affiliate Program?

A. AngelFlorist is one of the best and most recognized floral organization in Singapore. We are well known as Designer Florist in Singapore, the leader in quality, artistry and dependability. You will benefit from our affiliate program because of the higher order-converting rate on our website.
Q. How and when do I get paid?

A. Payments will be made on a bi-monthly basis by check provided that you earn commission.
Q. Where can I view my earnings?

A. Live reports are available in a password protected area.
Q. What if I have additional questions?

A. If you have additional questions, please send an e-mail to enquiry@angelflorist.com and we will get back to you within 2 business days.
Q. What if my website is not completed yet, or is "under construction"?

A. If you are still in the process of building your site, or your site is "under construction", please apply for the AngelFlorist.com Affiliate Program when your website has been fully completed.
Q. What if my site contains adult or pornographic material?

A. AngelFlorist.com has a strong no pornography policy. Unfortunately, if your website contains any adult content or links to adult content, we will not be able to approve you into our Affiliate network.